[ Out of stock ]
Titanium Beta QRv2: Blurple
This anodized Titanium Beta appears to change from blue to purple under different lighting. The head is sterile (no logo), and it comes with the Titanium QR instead of the standard brass. Please be aware that hand oils will darken the appearance of anodized surfaces. The original color can be restored by cleaning with Windex or alcohol.
Discounts cannot be applied to this item
Product Overview
---
| | | | | | | |
| --- | --- | --- | --- | --- | --- | --- |
| 1xAAA | Nichia 319A | 90 | 1 | 50 min | 50 hrs | 90+ |
---
After years of requests, this is our first Beta machined in-house from domestic 6/4 Titanium! The Beta Ti features our 3 mode pill.
We operate on a rotating machining schedule in an effort to keep all of our products in stock. Our current schedule for Titanium Beta releases is once a month. Please sign up for stock notifications and keep an eye on our social media outlets to stay updated. Drops typcially sell out in less than an hour.
Product Details
This concept came to me through observation, research, and conversation. I tried carrying other keychain lights. They were handy to have around, but always got ditched from my key ring...because when I need light I don't want it stuck to a wad of keys. Keychain lights just don't work like I need or want them to, so I came up with something that does.
I launched this light on Kickstarter back in 2012 and it blew up. At the time it was the most funded flashlight project on the platform. The Beta was also the first production flashlight dedicated to High CRI (Color Rendering Index) LEDs. I've been told the Beta was the light that made High CRI a mainstream feature in the flashlight world. I don't know if that's true, but part of our mission is to make High CRI the rule, not the exception. You deserve it.
I started with a "plunger style" quick release because I couln't afford the minimum order quantity for the spring I knew I wanted to use. Enter the QRv2 18 months later: our custom made canted coil spring is the heart of our QR (Quick Release) platform. It just plain works...because that's what it's designed to do. It's also what separates great from good...and all the QR lights that have tried to immitate.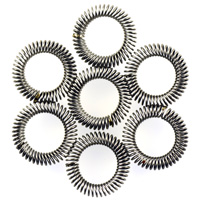 Proprietary canted coil spring
My canted-coil-springs are custom manufactured specifically for the Beta-QRv2 by a US company who specializes in canted coil springs...literally the only product they make. Normally these are found in connectors for military, medical, and aerospace applications. This little beauty is the single most expensive component of the Beta-QRv2. These are manufactured from 302 Stainless Steel: drawn, coiled, cut to length, and the ends are laser welded together. The springs on your screen are about 10x the actual size. It's a ridiculous achievement in manufacturing to make something this tiny...and then weld it together so the diameter of every spring is accurate to within less than the thickness of a sheet of paper.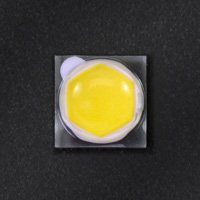 Color Matching LEDs
The Nichia 319A is a bit of semiconductor magic that turns the idea of "bad quality LED light" on its head. People hate LEDs for the same reason people used to hate fluorescent bulbs...the light they produce is absolutely horrible. Fluorescent lights have changed, and so have LEDs. It's time to stop living in the dark ages. Yes, that was a flashlight pun.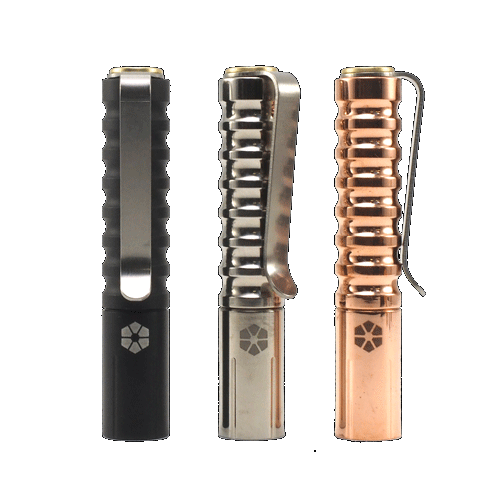 beta your way
The Beta QRv2 is part of our "QR Compatible" ecosystem. We offer a variety of accessories that take advantage of the QR like our pocket clips, Kappa QR Keychains, and the Beta Flex Arm; a flexible magnetic mount that lets you and your Beta go hands-free.
included with your Beta QRv2
Beta QRv2 Flashlight
2 Spare O-rings
Instruction Manual
1xAAA NiMh Rechargeable Battery
"TWISTY" INTERFACE AND OPERATION
The Beta lights have a "twisty" user interface – the light is controlled by twisting the head on or off. When the light it twisted clockwise (righty tighty) it will turn on. Unscrewing the head a small amount will turn it off.
MODES AND MEMORY
Your Beta flashlight may have one, two, or three modes. See product sticker for clarification. Beta lights have no mode memory. They will revert to the lowest setting after being off for several seconds. A quick off/on cycle (less than 1 second) changes modes.
3 Mode
Low = 1 Lumen
Medium = 15 Lumens
High = 90 Lumens
Special Modes
LED Type

Nichia 319A (4000K / 90+ CRI)

battery type

NiMH AAA (rechargeable) or Lithium (disposable)
NO LITHIUM-ION RECHARGEABLE.
ALKALINE BATTERY WARNING: Alkaline batteries release corrosive gas during discharge and will ruin your light.

Weight

1.4 Oz

Dimensions

.55" x 2.95" (3.5" with QR attached)

Voltage Range

1.0V-1.5V
Beam Distance

40m

Body Materials

6/4 Titanium

Window Glass

Optical grade glass (2 side AR coated)

Water Resistance

IPX8 (1m)

Where it's Made
The ultimate QR (Quick Release)
Simply push to engage and pull to disengage. The mechanism is engineered to provide 10 lbs. of holding force. Combine this with the snag-free profile of the brass component and accidental disengagement is "virtually" impossible, and engagement is verified by a solid "click" every time! The spring is user-replaceable if that is ever required. 304 Stainless steel cold-forged split rings replace the original carbon steel "round" rings. Carbon steel has better spring tension, but the coating wears off and then they rust.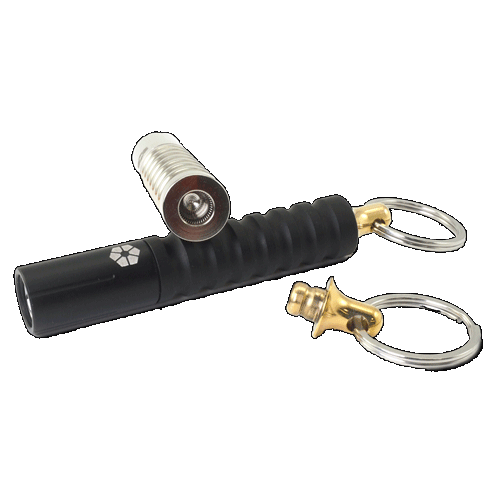 High CRI (Color Rendering Index)
A "High CRI" LED is designed specifically to work in concert with the human visual system, providing the maximum possible color accuracy when compared to sunlight. Daylight scores a perfect 100. Once you experience High-CRI you won't go back. Seeing colors is the human superpower. Using low CRI lights is like carrying a chunk of Kryptonite in your pocket.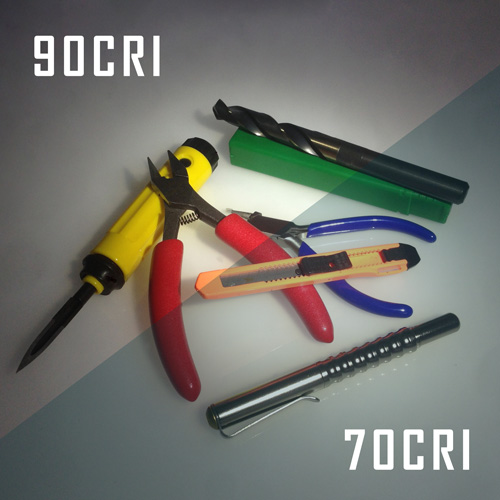 beta your way
The Beta QRv2 is part of our "QR Compatible" ecosystem. We offer a variety of accessories that take advantage of the QR like our pocket clips, Kappa QR Keychains, and the Beta Flex Arm; a flexible magnetic mount that lets you and your Beta go hands-free.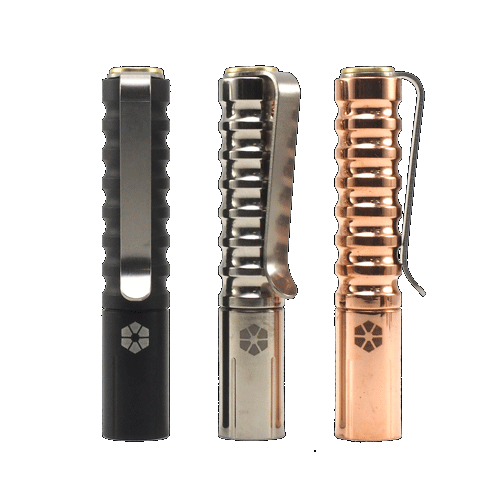 You may also like