[ Out of stock ]
Foursevens x Carryology Preon P1 Onibi
Introducing the Foursevens x Carryology Preon P1 Onibi:
the most refined AAA clicky light on the market. This is the first Preon to feature Nichia's newest 519A 9080 4000K LED with 90+ CRI...it's the best looking LED we've ever seen! It's also the first run of Ti Preons since 2018.
* This package includes our USB-A NiMh charger and 2x AAA NiMh batteries so you are never left in the dark.
* Please charge your batteries before use ;)
Discounts cannot be applied to this item
Product Overview
---
| | | | | | | |
| --- | --- | --- | --- | --- | --- | --- |
| 1xAAA | Nichia 519A 9080 | 100 | 1 | 1 hr | 45 hrs | 90+ |
---
Two years in the making: We started talking with Carryology about this project in February of 2021. With the ups and downs of the pandemic, supply chain shortages, and general chaos in the world it took us a while to get here, but the day has finally arrived. This batch is limited and we have them in stock and ready to ship!
Product Details
The Collaboration Design: The Foursevens x Carryology Preon P1 Onibi features their trademark pattern and color scheme. We went through many iterations and initially planned to laser engrave the pattern on the body. That would be the smart/logical approach. Earlier Preons had a rough machined texture on the body affectionately known as "the pocket grater." I eliminated this on the MKIII Preons. Laser engraving titanium can leave equally rough edges. We needed the pattern, but what to do?
The only option was to level up. We ultimately chose to CNC machine the pattern with a single point PCD diamond engraving tool. This single engraving operation takes 30 minutes for every light. That's about 500 hours of machine time…just to cut the engraving. It's a stupid idea from a manufacturing standpoint, but sometimes the "stupid" way is the only way to get the result you want ;)
Ti Preons are a rarity. We've only done one other batch since I took over in 2018. Of course we use 6Al4V (Grade 5) Titanium for the ultimate in corrosion resistance and durability. The orange switch retainer is made from 6061 Aluminum and Type II anodized.
I already mentioned the LED, but it's the tip of the proverbial spear…when your spear is really a flashlight. TLDR-The Carryology Preon P1 MKIII features the best looking LED we've ever put into a flashlight, the Nichia 519A 9080. This is the first time the LED has been available in a Preon.
Alkaline Battery Warning
Every Preon ships with an included rechargeable NiMh battery.
Alkaline battery damage is the #1 cause of failed lights. Alkaline battery damage IS NOT covered under warranty.
Alkaline batteries will power the Preon, but we strongly discourage their use. Alkaline batteries leak and/or produce corrosive gas during use. This will destroy your flashlight.
Batteries Included
All Foursevens lights ship with premium rechargeable batteries included. They deliver maximum brightness for longer and save you a ton of money.
Burst mode
This feature is ported over from the flagship Prometheus Alpha Flashlights. It allows you to access maximum output at any time without scrolling through other modes. This also allows you to have maximum output when you need it, but conserve battery by using the standard high mode (60% output) for normal use.
Using a very fast double press, burst mode (100%) output is directly accessible from any previous level, and reverts to the last saved mode. Experts agree that most flashlights are used at lower level outputs, but sometimes you need to dial it to up. We've got you covered on both counts.
Hybrid Memory
A blend of memory and no-memory, the hybrid configuration saves the last mode used, but reverts to the first mode in the sequence when shifting out of a saved mode.
Pocket Friendly
I eliminated grooves or knurling under the pocket clip to ensure your light won't destroy your pants pocket, while maintaining the secure hold and smooth engagement you expect from my pocket clips.
Digital Bump Protection
Exclusive to Prometheus and Foursevens, Digital Bump Protection prevents accidental mode changes if the light is dropped or tapped on a surface when tail standing. The software detects very short power interruptions and ignores them. Other lights will think you've requested a mode change.
diy friendly
*warning-nerd content* This industry was created by individual makers and modders working at home on their kitchen tables. People who love tinkering, technology, and flashlights! Unlike most industries, flashlights have been driven by the little guys and we intend to honor that tradition. Most manufacturers (including Foursevens in the past) glue or thread lock on certain components so they cannot be disassembled without a lot of effort and/or destroying the light. This was to prevent people from tinkering. I say tinker on my friends!
Included with your Preon
Foursevens x Carryology Preon P1 Onibi Flashlight
GP Recyko Pro AAA battery (x2)
USB-A dual channel NiMh battery charger
2 Spare O-rings
Instruction Manual
Operating your Preon is simple:
Make sure that the battery is inserted with the positive side (+) toward the head.
To turn it on press or click the tailcap button.
A press allows momentary activation of the light, and should be used to cycle modes. Only use a click to lock in your selected mode.
A quick off/on cycle changes modes.
Two very quick off/on cycles activates burst mode.
Enter configuration mode with 10 on/off cycles (presses) in less than 3 seconds, and hold the light on after the last press: The light will begin to blink a number of times corresponding to the selected configuration. For example if you are in Config. 3: 3 blinks, pause, 3 blinks. If there is no input for 5 seconds the light will exit configuration mode.
Turn the light off for 5 seconds to save the current configuration to memory
All Preons are initially set to Configuration 3 with Medium/High/Burst. They can be reconfigured as often as you'd like.
Here are the possible configurations:
Config. 1: High - (Burst 100%)
Config. 2: Max (100%) - Strobe
Config. 3: Medium - High - (Burst)
Config. 4: Low - Medium - High - (Burst)
Config. 5: High - Medium - Low - (Burst)
Config. 6: Low - Med - High - Strobe - SOS - Beacon - (Burst)
Brightness Levels
Low: 1 lumen, 45 hrs
Medium: 15 lumens, 5 hrs
High: 60 lumens, 1.2 hrs
Max: 100 lumens, 1 hr-
Burst: 100 lumens, 1 hr (30 seconds burst, then steps down to high)
LED Type

Nichia 519A 9080 (SM403) 4000K 90+ CRI

battery type

AAA NiMh (included)

Weight

Weight (with batteries): 1.4 oz

Dimensions

Length: 3.4" / Diameter: 0.57"

Voltage Range

0.9V-3V
Beam Distance

35m

Body Materials

6/4 (Grade 5) Titanium & Type II Anodized 6061 Aluminum

Window Glass

Optical grade glass (2 side AR coated)

Water Resistance

IPX8 (1m)

Where it's Made
Industry-leading LED
The MKIII features the newest Nichia 519A 9080 with 4000K color temperature and 90+ CRI. It's meant to strike the perfect balance between beam quality and output.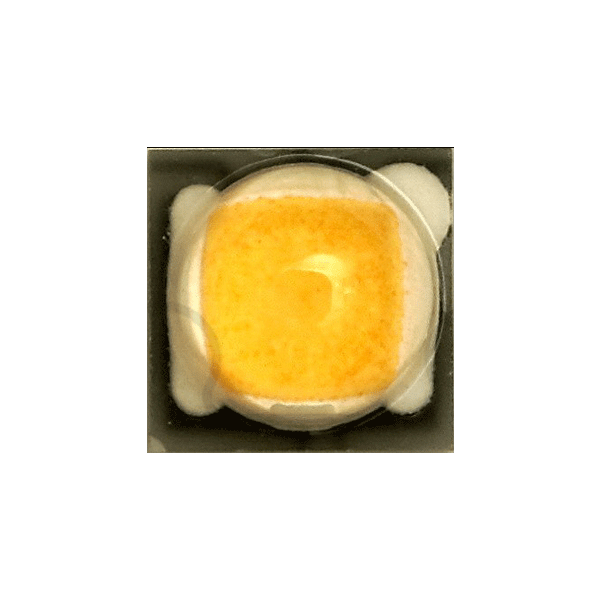 Configurable interface
No one can agree on the best program setup so we offer 6 convenient program presets (configurations). Choose your favorite, at any time. The configurable interface is standardized across the entire Foursevens line. No matter what light you pick up, you'll know exactly how to use it.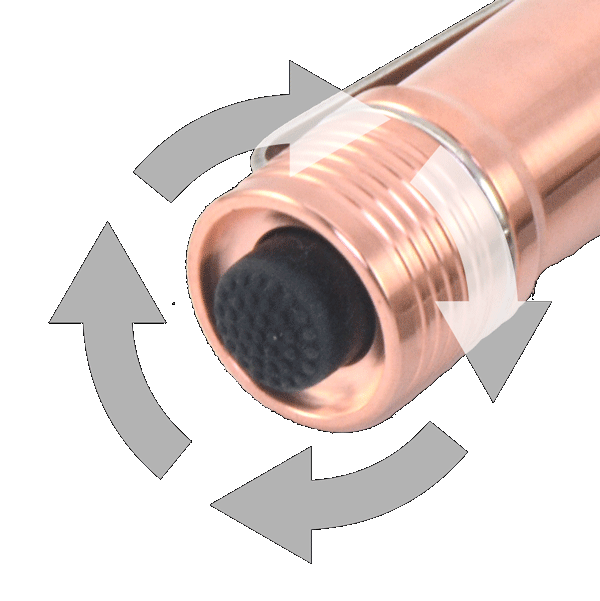 The best pocket clips on the market
Pocket clips are my jam because I obsess about every detail, because every detail matters. The new clip is made from thicker material, provides easier pocketing, and improved grip. Most of the "grip" on a flashlight comes from the pocket clip, not the surface finish.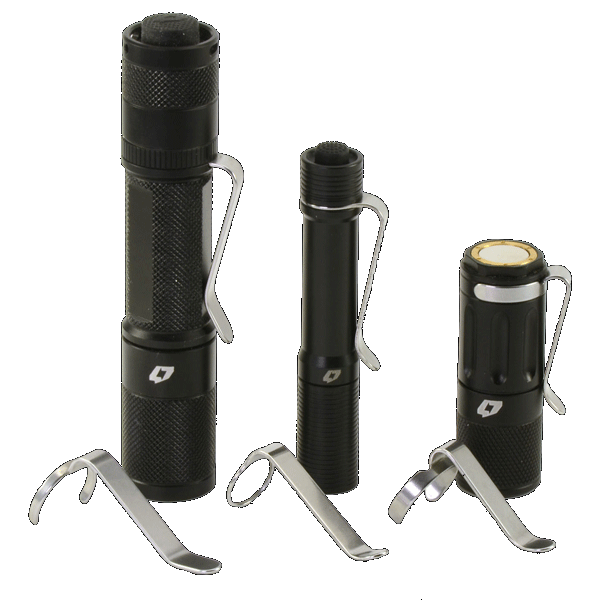 You may also like